We Represent The Best Insurance Companies  MN, WI, IA, AZ
Minnesota TOP Insurance Companies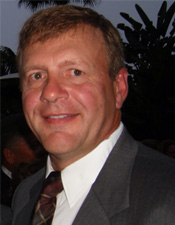 Hello! My name is Greg Ganyo and I am the proud business owner one of Independent Insurance Company with locations in both Minnesota and Arizona. We also provide services in Wisconsin and Iowa. Our MN independent insurance company has been serving its clients as a local insurance broker for over 34 years. We provide only The Best services for our clients and we represent only The Best Insurance Companies. We currently represent 50 different companies – TOP Insurance Companies and can give you the coverage you want and the savings you need.
During this time we were #1 of Minnesota TOP Insurance Agencies and have been ranked in the top 1/2 % of our peers in the insurance industry.
 I strive to help clients find the sweet spot where they are not paying too much or too little coverage. My goal is to ensure clients are maximizing their coverage benefit. In addition, I help clients discover the right blend of liability and property coverage.

There certainly are a lot of options on the market with a lot of vendors competing for your business. I would be honored to partner with you to ensure you are properly insured.
Our insurance agency philosophy is a simple one in servicing our clients:
If we would do it for our family we will do it for you. We value you, your safety and security as we would our own family. This sometimes means telling you things you don't want to hear but are in your best interest. Together we will help you make the best choices to protect you and your family.
Auto, Home, Commercial and Life insurance have been the primary lines of business and we are able to handle any risk you may have need for.
Contact The Greg Ganyo Insurance Agency at (651) 964-4020 – one of The MN Best Insurance Companies – your local Minnesota Independent Insurance Broker – start planning smart today!