Commercial Insurance & Small Business Insurance Services for Minneapolis-St. Paul-Bloomington Metro Area and all Minnesota, Wisconsin, and Iowa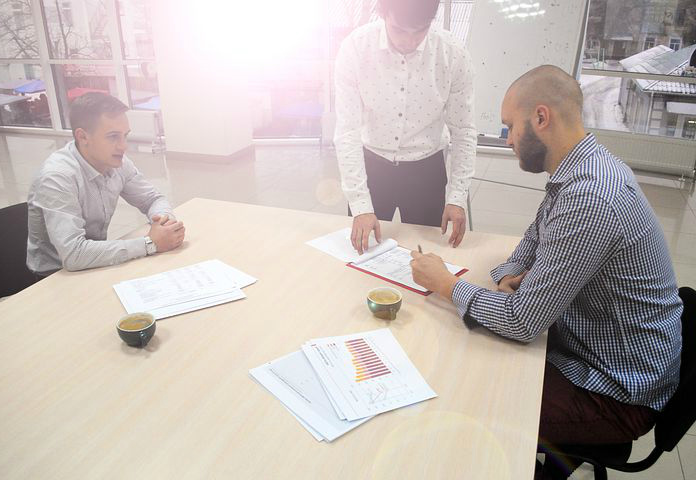 Commercial insurance (business insurance) is insurance for a business. This insurance can provide valuable protection against such things as theft, property damage, and liability. It can also provide coverage for business interruption and employee injuries. At The Greg Ganyo Insurance Agency, we will help you determine what you truly need in terms of coverage. We will help you identify the assets that are most important for your business and then ensure they are covered properly.
You can find our offices in Circle Pines, and our clients all around Minnesota, Wisconsin, and Iowa. As an independent commercial insurance broker in Minnesota, we take pride in reviewing your options with multiple insurance companies and comparing protection and prices to find the best value for your business.
We're proud members of the Atlas Insurance Brokers, and we're committed to being an advocate for you and your business in times of need.
Curious to know more about  Small Business Insurance? We are here to help you get the best businesses insurance to fit your needs in Minnesota.
Commercial insurance can be purchased to include any of the following:
Property Insurance – Designed to protect property against loss due to fire or theft. It may also provide the cash flow necessary to keep a business in operation while repairs are being made following a covered loss.
Business owner's policy (BOP) – A business owner policy packages all required coverage a business owner would need. Often, BOP's will include business interruption insurance, property insurance, vehicle coverage, liability insurance, and crime insurance. Based on your company's specific needs, you can alter what is included in a BOP. Typically, a business owner will save money by choosing a BOP because the bundle of services often costs less than the total cost of all the individual coverage's.
General Liability Insurance – Protects the business owner against claims of injury resulting from defective products, negligence, or carelessness.
Professional Liability Insurance – This type of insurance is also known as Errors and Omissions Insurance. The policy provides defense and damages for failure to or improperly rendering professional services. Your general liability policy does not provide this protection, so it is important to understand the difference. Professional liability insurance is applicable for any professional firm including lawyers, accountants, consultants, notaries, real estate agents, insurance agents, hair salons and technology providers.
Insurance
Worker's Compensation Insurance – Covers the medical costs and a percentage of lost wages incurred by an employee injured on the job.
Commercial Auto Insurance – If you have a company vehicle used in the day to day operations, you will need proper commercial auto insurance. This type of insurance is different from regular automobile insurance coverage.
Commercial Umbrella Insurance: You may want some additional coverage, on top of insurance policies you already have. This is where umbrella insurance comes into play. This type of insurance is an extension of an already existing insurance policy and covers beyond the regular policy.
Whether you are a new business owner or already have an established business The Greg Ganyo Insurance Agency can help. It is wise to consult with an experienced agent who understands what business owners need to protect themselves against unforeseen circumstances. We live in an extremely litigious society. It is important to be knowledgeable and have an agent available to consult with immediately when issues arise.
Cross one less thing off your to-do list and contact The Greg Ganyo Insurance Agency. In doing so you will obtain more than just a commercial insurance policy. You will also receive peace of mind knowing your business, and all that you've worked hard for is protected.
Convenience and trust: All our agents are professionally trained and licensed. Our agents provide caring, respectful customer service. We have been in business for over 33 years, so you can rest assured that we will be here when you need us.
All You Simply Have To Do Is Call Us. Stop In And Shake Hands Or Easily Use Our Online Service To Help You At Any Time!
PS. We think life should be easier, and we are proud to offer our extended services to our valued customers.