Learn More About Personal Liability Umbrella Policy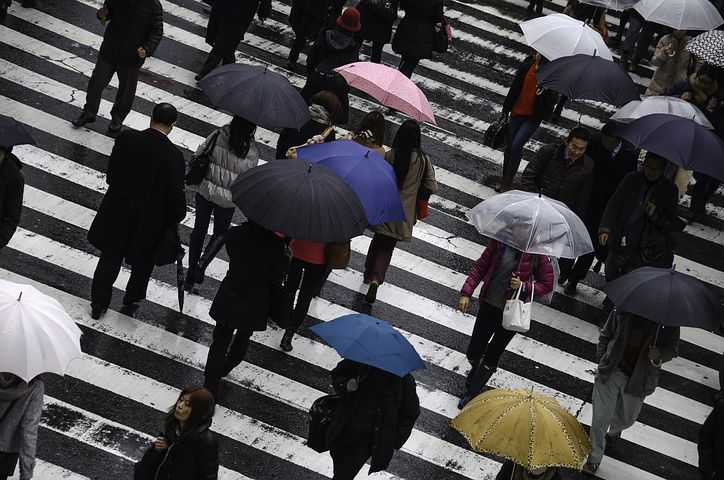 This is a type of insurance that is created to include additional liability coverage above and over insurance (it floats over your other liabilities policies). It protects you from property damage and bodily injury for which you are legally responsible. However, the personal umbrella insurance policy is not a policy that covers EVERYTHING and it cannot take the place of your primary insurance policy.
The main aim of this policy is, to provide an extra layer of coverage over all your policies with liability protection. That is, your boats, motorcycles, vacation home, renters, homeowners, renters, etc. will now have an additional layer of protection.
Personal Umbrella Limits
The Personal Umbrella limits are up to $10,000,000, but the most popular Personal Umbrella limit is the one million dollars ($1,000,000) limit. Although more people are now opting for the personal umbrella policies with higher limits because the $1,000,000 limit is not sufficient for the litigious society we have today.
Who needs the Personal Umbrella Policy?
The umbrella policy is for anyone who earns a salary has properties and also wants to retain what they own while holding on to their full salary.
The umbrella policy is essential because if you are sued, your future earnings and your personal properties are on the line. What if you have no property? It also means your future earnings are at risk too.
One of the best ways to eliminate large judgment against you and the risk of accumulating attorney fee is by opting for a personal umbrella policy. However, obtaining a personal umbrella policy depends on your desire for risk.
What is the cost of Personal Umbrella Insurance?
When going for a personal umbrella policy, it is necessary to put the cost of service into consideration. The amount paid for a personal umbrella policy differs; it depends on the exposure of risks. Let's say you have three cars, a boat, a vacation home and a primary residence with pool, your exposure to lawsuits will be higher than a family with a car and a home. In other words, the more you have, the more exposure to risk.
Nevertheless, the general cost of a personal umbrella policy is surprisingly affordable. It will probably cost a family with a home and two cars, two hundred dollars or three hundred ($200-$300) for a one million dollars ($1,000,000) policy. That is how fantastic personal umbrella insurance is.
What is not covered by a Personal Umbrella Policy?
Business losses: according to the America Institute of Certified Public Accountants, losses related to the operation of your business or damage to your business property would not be covered by a personal umbrella policy. Note that this omission also applies to home-based businesses.
The personal umbrella insurance policy does not cover other business related liabilities such as losses in connection with a paid position as a member or an officer of a governing board of a non-profit organization.
Personal property: Although personal umbrella Policy is created to help cover costs if you are liable for damages to another person's belongings, the coverage will not apply if you are responsible for the damages to your properties. For instance, you have a faulty faucet in your kitchen, and it overflows and destroys the whole kitchen. Your compensation would not be included in the coverage. However, if it floods and destroys your neighbor's property, your personal umbrella insurance will cover it. It is important to note that the personal umbrella policy is just an extra layer of coverage and will not be activated until your main insurance coverage is exhausted.
Contracts: Generally, a personal umbrella insurance policy will not cover you from any liability that comes in connection with a written or oral contract you have entered.
Fraudulent actions: a personal umbrella policy is not liable to any criminal or intentional actions and will not protect you from the outcome of your intentionally illegal or harmful behavior.
Facts about Personal Liability Umbrella Policy
Some insurance companies will write a personal umbrella policy even though they do not write your underlying policies.
You cannot select what exposures you want to cover; if you own a recreational vehicle, you cannot exempt it from coverage under a personal umbrella policy.
The insurance company issuing your personal umbrella policy may need you to raise the underlying liability limits on some of your policies if the limits are too low.
Benefits of Personal Liability Umbrella Policy
Asset coverage
The primary reason to get an umbrella insurance is to protect your assets. As a matter of fact, the more assets you have, the more you need it. If you are held accountable for an accident, and you are to pay $1,000,000 for damages, unfortunately, your home insurance only covers $400,000, this is where your umbrella policy picks up the difference. Without this protection, the courts could try to collect the damages out of your personal property and assets or even your eliminate the chance of purchasing property in the future.
Excess liability policy
An umbrella insurance policy provides extra liability coverage, and in most cases will cover what your primary auto insurance will not. It's also known as excess liability insurance
Low Cost
You may not welcome the idea of purchasing another insurance policy, but at least you will not pay a lot for umbrella coverage if you face a lot of risks and have a lot of stuff you don't want to lose.
Peace of Mind
The nature of an umbrella policy should bring you some peace of mind. Probably, you will never have a situation where you need to use the coverage. However, knowing you have a backup plan; you are fully ready to handle a tragedy or accident beyond your control particularly, from a financial point of view will give you the peace of mind you deserve.