About Motorcycle Insurance in MN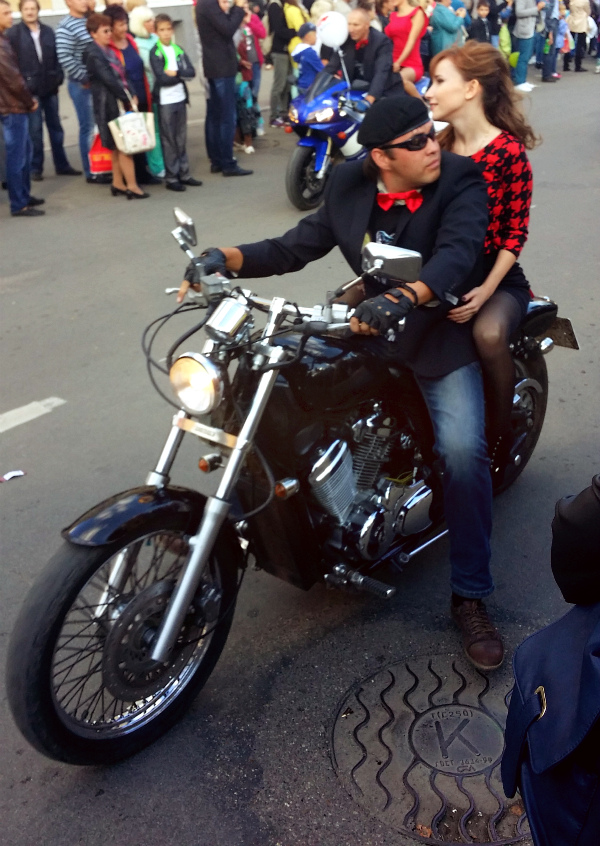 These days there are hundreds of thousands of motorcycles and riders in the state of Minnesota, and by law, they all need to have Minnesota motorcycle insurance to cover themselves in a case of an accident or another type of issue. This will help pay for covered events if you have an accident or your bike is damaged or destroyed in some other covered incident.
It is vital for them to have coverage as the Minnesota Department of Public Safety statistics show that in the last ten or so years there has been an upswing in deaths due to accidents on motorcycles. Therefore, all motorcycle owners in the state need to do some research on Minnesota motorcycle insurance cost.
Who Needs Motorcycle Insurance in Minnesota?
It's obvious that if you own or ride a motorcycle in Minnesota that you need Minnesota motorcycle insurance. It is the law for one thing, and for another thing, motorcycle insurance MN is a sensible thing to have since it pays for damage or loss if you are in a motorcycle related accident. So, if you fall into that category, get with an insurance agent so they can discuss what motorcycle insurance cost MN motorcycle owners and riders.
Motorcycles on average are involved in accidents that tend to be deadlier than car accidents since the riders don't have the protection of things like the car frame surrounding their bodies. Therefore, it is vital to get the best type of coverage, as well as wear protective clothing like heavy jackets, boots, and above all, a helmet to protect from head injuries.
What Motorcycle Insurance Covers
If you buy regular Minnesota motorcycle insurance it will cover the usual things like in auto insurance, such as bodily injury and property damage liability, as these are required by law. These features will pay for damages from a motorcycle accident and if you are responsible for the injuries or property damage, your insurance pays the bill.
However, there are other types of coverage that you can get for your motorcycle. These include guest passenger liability or medical payments coverage. The first of these covers someone who is riding your motorcycle when you have an accident. The medical payments coverage pays for the doctor bills for both you and anyone riding with you, no matter who caused the accident. Your agent can tell you what any of these coverages range for Minnesota motorcycle insurance cost.
Other kinds of coverage exist also, like personal injury protection (PIP) or coverage for uninsured or underinsured drivers and roadside assistance options. PIP is somewhat similar to the medical payments option as it pays for that, plus things like lost wages. The under or uninsured drivers option is if you are involved in an accident where the other person has no insurance or not enough insurance and it will pay for covered events. The option of roadside assistance will help if your bike is disabled and you need help with it like getting it taken to a repair shop, flat tire, etc.
Additionally, your agent can talk to you about motorcycle insurance cost MN for collision and comprehensive options. Collision will pay for repair or replacement in a covered event for your bike, while comprehensive will pay for things besides getting hit like fire, theft, etc. Your agent can give you more information on the specifics of each type of coverage option as well as other motorcycle insurance MN data.
You might also want coverage for your accessories if you have a custom-made bike or have otherwise put a lot of money into your motorcycle. That is why it is vital to speak to an agent about Minnesota motorcycle insurance cost. Some bikes are likely worth a lot of money and if you didn't have this type of coverage it can mean big bucks out of your own pocket to have your motorcycle fixed or replaced.
Factors that Affect Your Rates
When it comes to Minnesota motorcycle insurance cost there are several factors that come into play to bring you the final total of your bill. In part, it depends on if you purchase other than the standard insurance or if you add on some of the optional types of coverage.
For the most part, the cost of your Minnesota motorcycle insurance is mainly affected by things such as a person's credit score, age, driving record, where you live, where you drive, the type of motorcycle you own, if you drive all year or part-time, and if you have a custom or standard motorcycle. Your agent can explain the motorcycle insurance MN costs and possible discounts you are eligible like a good driver, if you took a safety course, senior discounts, military discounts, etc.
Your agent can explain the motorcycle insurance MN costs and possible discounts you are eligible like a good driver, if you took a safety course, senior discounts, military discounts, etc.
So, all in all, if you ride or own a motorcycle in Minnesota, for coverage of yourself, your passengers, and the bike itself, along with other involved property or people, you need to get Minnesota motorcycle insurance.