From Independent Insurance Broker
When you ask a friend about insurance in Circle Pines or a search engine about "insurance companies Circle Pines", "insurance agents Circle Pines" or "independent insurance agents Circle Pines" – pay attention to The Greg Ganyo Insurance Agency! Our agents provide caring, respectful customer service.
We have been serving the clients of Circle Pines, Minnesota since 1984!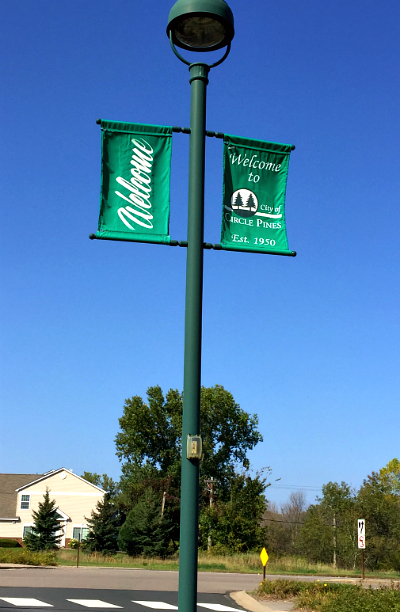 Our main office is in Minnesota and located in Circle Pines. It is on the corner of Blaine and Lino Lakes, just a 20 min. from Minneapolis. Circle Pines, MN is also known as Blaine, MN; Columbus, MN; Lexington, MN; Lino Lakes, MN.
But as are a digital agency we are able to remotely write policies throughout the "Atlas Insurance Brokers" for all Minnesota residents.
Types Of Insurance We Provide For Circle Pines, MN
---
Home & Property Insurance Circle Pines
Homeowner and Renters Insurance

protects your property from any damages done internally or externally; as well as any precious or personal items.

Condo and Co-Op Insurance

protects your condo from any internal travesties not covered by the condominium association regardless of the type of disaster and if it the damages is property or personal based.

Flood Insurance

protects your homes structure and personal belongings/property against any water damage caused by flooding.

Umbrella Insurance

protects you from any unfortunate financial catastrophes in which you are held liable for.
---
Auto Insurance Circle Pines
Auto Insurance

protects you, your family, and your car, truck, van, or RV while keeping in mind your financial security and the specific needs of our clients.  There are many options available for a single policyholder or a family with multiple holders.

Motorcycle Insurance

protects you and your motorcycle while traveling city to city & state to state with low-cost premiums and customized payment plans.

Boat & PWC Insurance

protects all your watercrafts for you and all your passengers, so your fun water adventure doesn't get wiped out by any unexpected waves.

ATV Insurance

covers you and your all-terrain vehicle from any damages while you are enjoying your next off-roading adventure.
---
Commercial Insurance Circle Pines
Business Owner Insurance covers your business liability and property damages. It bundles the protection of all your business' assets together.
General Liability Insurance covers the operations of your business, as well as, any injury to the people or property within it.
Commercial Auto Insurance covers your business's fleet through a personal business profile. This is a profile that determines the best protection for your business.

Workers Compensation Insurance

offers programs that cover your employees lost wages, medical bills, and lawsuits in the event any work-related incident, injury or illness occurs.
---
List Of Zip Codes We Service In Circle Pines, MN