Meet Professional Insurance Agents of Minnesota – THE GREG GANYO INSURANCE AGENCY
Our agency is proud to be a part of the Anoka community. You can find our office in Circle Pines, and our clients all around Minnesota, Wisconsin, and Iowa. All our insurance agents are professionally trained and licensed. Our agents provide caring, respectful customer service. We have been in business for over 34 years, so you can rest assured that we will be here when you need us.
We're proud members of the Atlas Insurance Brokers, and partnering with over 50 major insurance companies. Our agents can help you find the right property and casualty coverage for your home, and the right coverage for the drivers in your family. We can provide personal and commercial insurance as well, tailored to your unique needs. We are committed to being an advocate for you and your business in times of need.
Living in the shadow of the Twin Cities provides a quality of life that is unique to Minnesota. As your neighbor right here in Anoka, we understand what makes Minnesotans special, and what makes our life here special.
All You Simply Have To Do Is Call Us. Stop In And Shake Hands Or Easily Use Our Online Service To Help You At Any Time!
PS. We think life should be easier, and we are proud to offer our extended services to our valued customers.
INSURANCE CAREER | Biography
Greg Ganyo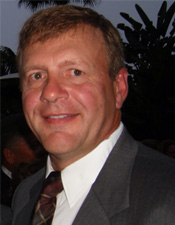 Husband, Father of 3, Fun of Golf and Life
A Minnesota native raised in St Louis Park, where I played football and won a State Championship in the Heavyweight class in wrestling. I attended college at St Cloud State but may have given it its reputation as a suitcase college coming home every weekend to work even though I had a scholarship for wrestling. After college, I taught school and coached wrestling for 3 years while training with the MN wrestling club for the 84 Olympics. No, I didn't go but my training partner did get the Silver medal!!
I started my insurance career in 1984 and spent more than 20 years ranked in the top ½ percent of my peer group and usually ranking in the TOP 10 of Commercial Insurance Agents in the country.
I have 3 amazing daughters: 2 married and 1 in college. The oldest is now the owner and operator of my old agency.
Through the years I changed my sports to Golf and cycling. While work has given me many great achievements, my greatest success has been in knowing my girls have grown into amazing young women. My second greatest was beating cancer. I am now 8 years cancer-free and hoping for many, many many years…
Steve Conrad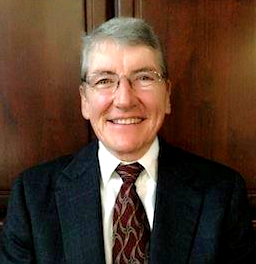 Current position:
Independent Insurance Agent
Location Greater Minneapolis-St. Paul Area, also doing business in Arizona, Iowa, and Wisconsin.
I  have been an Insurance agent and agency owner  1978-Aug 2017. I have known Greg since he started his business many, many many years ago. And now I am proud to join be a part of the Greg Ganyo Insurance Agency's team. We offer all insurance including BOP, Workers Compensation, Restaurants insurance, Condo Master Policy, and all personal lines.