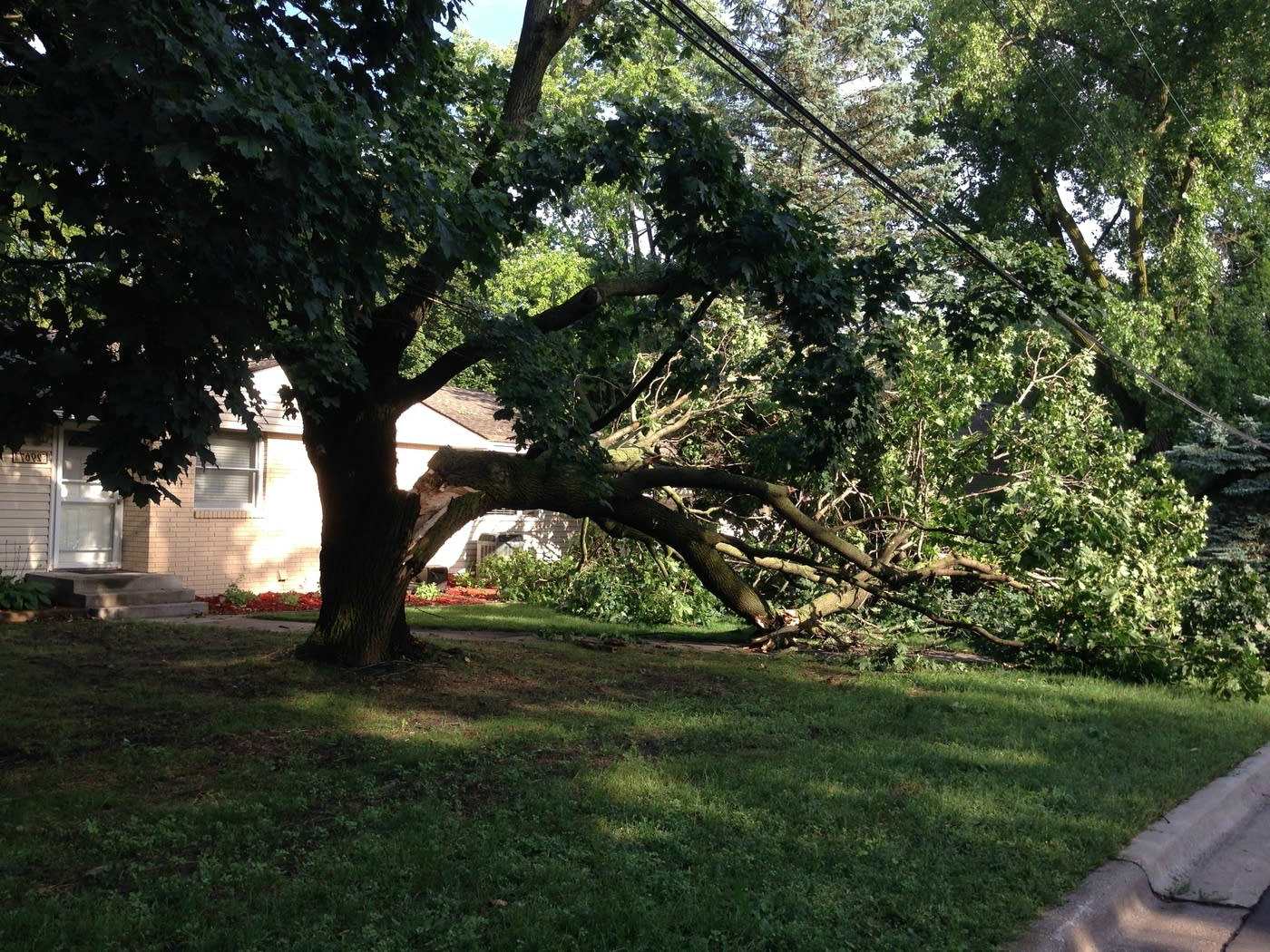 7 Things to Know About Minnesota Storm Coverage and Damage Claim
Sometimes there can be severe storms in Minnesota, which is why homeowners should get homeowner's insurance to cover their house and property if these cause damage or loss. Having the right kind of home insurance and auto insurance can make the difference between being able to get the damage repaired through your insurance and having to spend money out of your pocket to get it done.
Here are some tips to assist homeowners if they are anticipating putting in a damage claim for their home insurance to pay for storm damage and loss covered by their insurance:
Let your insurance agent or company know asap


Firstly, if you have experienced a loss or damage due to summer storms, get out your contact information for your insurance agent and call them as soon as possible. It could take a couple days getting things inspected and sorted out, so you want your problem taken care of as fast as is possible.

Prevent additional damages to your home

                                                                                         Even if you are positive that your home insurance will cover the damage or loss you are facing, you need to prevent further damage from happening, as well as keep your home safe and secure in the process. You don't have to spend a lot of money doing this, for instance you can buy a cheap tarp or another cover to put on a hole on the roof, or get some old lumber to put over a window that is broken.
Whatever you do, don't forget to keep the receipts and show them to your insurance agent for reimbursement. However, don't do any type of permanent fix or spend a lot of cash until your insurance company gives you the ok to do so.

Take pictures of any damages

                                                                                                                  Whatever the damage or loss is, you need to document it by taking pictures or video of the situation. This will act as proof for your agent, to show how things looked when it first occurred. Keep any items that are destroyed or damaged too so that you can show them to the insurance agent that comes to check out your situation. They should send an adjuster to evaluate things.
Be ready for the insurance agent to come to your home for checking damages
As stated above, the insurance agent will be sent out to the home to inspect the damage or loss you have experienced. Be ready and waiting for their visit and show them everything that has happened so they can make a report to the company and you can get paid for coverable issues. Then, keep copies of every bit of paperwork, phone calls, etc. for your records.

Don't fall for scams


Sadly, after all disasters, there are always scammers waiting to take your hard-earned money and pretend they are authorized to fix your damages. They are just going to take your money and likely make the problem worse! Make sure to only hire authorized and reliable contractors to fix your home and check out all their licenses and references carefully before they begin.
Get Everything in Writing
Plus, always get the repair contract in writing and don't sign on the dotted line until you fully understand all the details and costs. You are not required to pay fully in advance either, and should only pay a portion until the work is done and inspected and you are satisfied with the repairs.
Misc information on home insurance coverage
There are other things to know regarding coverage after a storm causes damage. For instance, if a tree falls onto your house, your insurance might only cover removing it if it is what caused the damage. If it just fell over in your yard and caused no damage then likely you will have to pay to get rid of the tree debris.
If your car is destroyed or damaged in a storm, it might be covered by auto insurance depending on what type of insurance you purchased. Talk to your agent to see if you have coverage on your car insurance that shows coverage for things other than a collision with another vehicle.
The bottom line is to be prepared for summer storms that could cause damage or loss to your home or its contents. Talk to your Minnesota home insurance agent for more information about damage claim – if it happened. And if you have a questions or concerns about your insurance, contact the Greg Ganyo Insurance Agency – we are here to help you.