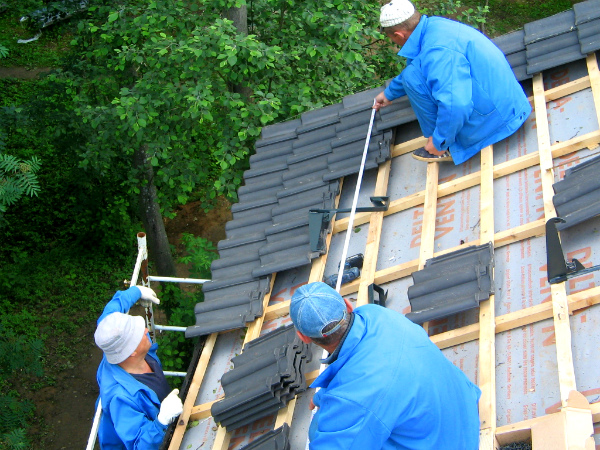 Tips for choosing a roofing contractor
A roof is an important and integral part of your home. Its primary purpose is to protect and secure your home and the cost of your homeowner's insurance depends on the condition of your roof. Nevertheless, roofing your home is a serious investment and no matter how old or new a roof is, it's important for homeowners to perform regular maintenance. Knowing the vital role of a roof helps you to understand the importance of hiring a professional roofer. However, knowing the best roofer to hire for your home can be an uphill task. The Greg Ganyo Insurance Agency will not only give tips and advice that will help homeowners choose the best roofer for your home but will also give you clues on how to extend your roof lifespan.
The durability of a good roof is 20-25 years on average but usually less with the weather in Minnesota. Before considering of getting a new home it is always important to consider the age of the roof. This will give you an idea of the number of years your roof will have without budgeting for a replacement.
Tips for choosing a professional roofer
Below are the things to expect from good roofer:
 Licensed insurance contractor
A good roofer has worker's compensation and liability insurance. It is necessary to ask for the insurance certificates and also call your insurance agent for verification of the license.
You can detect a professional roofer via communication. Communication is not limited to roof contractors but all businesses. Good communication is one of the keys to every successful establishment. If you do not get what you need from the beginning when they are trying to pitch their proposal to you, what will be your guarantee that you will get an excellent service from them after giving them the job?
Get estimates from more than two roofing contractors
It is wise to get estimates from more different contractors, to enable you get an idea of what it will cost you. Nonetheless, the company with the highest or the lowest bid doesn't mean it's the best. Study the estimates; ask questions about their appraisals. With these, you will able to pick the ideal roofer for your roofing project.
Be ready to sign a contract
It is necessary to put every job detail in writing, to avoid misunderstanding and bridging of contracts. For best result, it is advisable to do the work before payment. Before committing the job to a roofer, there are things you need to come in agreement with, for instance, the payment, number of crew, warranty information, and duration of the job.
You can get a good roofer via recommendations; ask friends, neighbors, and colleagues. From the list of recommendation you have, you can get the roofer best suitable for you.
Tips for elongating the life span of your roof
Get a licensed insurance contractor
After strong storms such as Hail Storms, Thunderstorms, and Ice Storms, it is important to have an insurance contractor to inspect your roof for cracks and indentations.
Keep your gutters clear and remove scraps from the roof. You can either do it yourself or hire a professional to do it for you. However, it is best to see the services of a professional before starting your roofing project if your roof is more than twenty years old.
Remove dead branches hanging over your roof
Dead branches are likely to fall on your roof, hire a professional tree service to assess the branches hanging over your roof and also to remove overhanging or dead branches.